NFTs are…
NFTs are unique digital assets that are anything from digital art, sport and entertainment collectibles, and in-game items to digital real estate. The value of an NFT for anyone who buys one is that it is unique and verifiable on the blockchain. There is no other exactly like it. NFTs can be purchased or sold at any number of marketplaces and exchanges, all of which require the use of a digital wallet.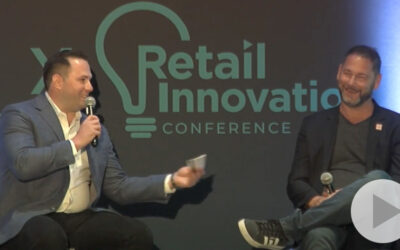 Chris Miller, Flaunt's Co-Founder, talked with Wow Bao's CEO, Geoff Alexander, about brand loyalty and ghost kitchens. Wow Bao, a leading Asian concept, adopted web3 by creating Digital...
read more
Around the chain
Articles from industry experts.
By Maria Paula Fernandez | Aug 2, 2023 | forbes.com
While there are many innovative artists creating NFTs, here are a few that have been experimenting with cutting edge technology to create unique styles that push the envelope:
By Ileke Airende | Sept 20, 2022 | medium.com
NFTs unleash a new trading ecosystem to buy, sell, and flip any form of art or physical goods. The key to purchasing NFTs is selecting the appropriate NFT Marketplace.
By Dominic Kimani| July 29, 2022 | insidebitcoins.com
Miami City has partnered with Mastercard, Time, and Salesforce to run the innovative NFT initiative.
By Editor | May 21, 2023 | rarible.com
The time has come. Official Barbie NFTs are here, brought to you by our partner Mattel and web3 brand Boss Beauties, launched via the mainstream-ready Flow blockchain.
By Nichole Silberstein | Sept 15, 2022 | retailtouchpoints.com
Gamestop has announced a new perk for loyalty members that includes a set of collectible NFT trading cards.
By Editor | Undated | thenftbrief.com
The NBA Top Shot platform allows loyal fans to buy, sell or trade video highlights as NFTs. Every player has the right to have their Moment featured in a Top Shot package.
Join the Conversation
Connect with us and other Web3 industry leaders in our private LinkedIn group. Ask questions, learn, and decipher the possibilities with Web3.