The Metaverse is…
The Metaverse is a public fusion of the physical and digital worlds. It blends blockchain technology, augmented reality, virtual reality, and artificial intelligence to create a seamless experience for the user by simulating human emotions and gestures. It is a collaborative environment that offers immersive experiences for shopping, gaming, participation in events like concerts or art galleries, and building products on the blockchain. The word "phygital" has been coined to describe the Metaverse.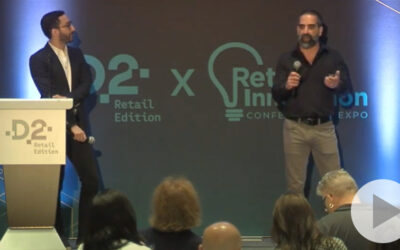 Sidi Drissi, Brand President, bareMinerals and Buxom and AJ Dalal, Senior Managing Director, Data & Metaverse Strategy, Publicis Sapient joined the D2 X Retail Edition Conference in June, 2023...
read more
Around the chain
Articles from industry experts.
By Tom Warren | July 19, 2023 | theverge.com
Microsoft and Activision Blizzard extend merger agreement to October.
By Brian Quarmby | Aug 26, 2022 | cointelegraph.com
While many gamers are not yet sold on the current concept of a metaverse, they have essentially been playing in metaverse worlds for decades:
By Alicia Esposito | July 14, 2022 | retailtouchpoints.com
Puma's experience allows gamers to become athletes, connecting and competing in three mini games.
By Brain Quarmby | June 17, 2023 | cointelegraph.com
Fortnite's expected embrace of blockchain technology would be a big milestone for web3 gaming.
By Michael Bodley | Sept 28, 2022 | www.blockworks.co
Some independent projects offer a glimpse into Web3 filmmaking using NFTs to bring forward the power of their communities.
By Helen Partz | Nov 23, 2021 | coingtelegraph.com
Niantic, the developer of the popular mobile game Pokemon Go, is planning to build a "real-world" metaverse with newly raised funding.
Join the Conversation
Connect with us and other Web3 industry leaders in our private LinkedIn group. Ask questions, learn, and decipher the possibilities with Web3.