Blockchain is…
Blockchain is a system of recording information in a way that makes it difficult or impossible to change, hack, or cheat the system. A blockchain is essentially a digital ledger of transactions that is duplicated and distributed across the entire network of computer systems on the blockchain.
Read About Blockchain Technology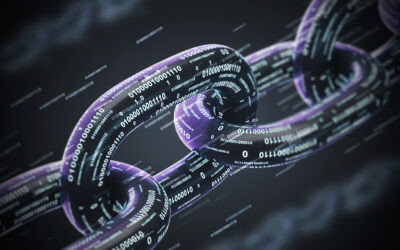 Blockchain for Business The following is a summary of a presentation provided by Dale Chrystie, Business Fellow and Blockchain Strategist at FedEx at the 2022 D2 Summit in New York City. Key Points...
read more
Around the Chain
Articles from industry experts.
By Jesse Hamilton | Sept 29, 2022 | coindesk.com
Governor Gavin Newsom signed a law this week that establishes a blockchain option for delivering individuals' records, such as birth certificates
By Sarah Perez | Sept 12, 2022 | techcrunch.com
Starbucks has introduced Starbucks Odyssey, the coffee chain's first foray into building with web3 technology. 
By Shalini Nagarajan | Sept 15, 2022 | blockworks.co
The Ethereum Merge has been one of the most difficult engineering feats undertaken by the industry,
By Judith Bannermanquist | Sept 23, 2022 | cointelegraph.com
NFTickets could allow airlines to increase revenue through resales on the secondary market.
By Christopher Robbins | Aug 25, 2022 | coindesk.com
While the financial industry's eyes are on crypto, blockchains are already making major changes.
By Ivan Mehta| Aug 31, 2022 | techcrunch.com
Ticketmaster will now let event organizers issue NFTs tied to tickets on the Flow blockchain.  
Join the Conversation
Connect with us and other Web3 industry leaders in our private LinkedIn group. Ask questions, learn, and decipher the possibilities with Web3.