Blockchain is…
Blockchain is a system of recording information in a way that makes it difficult or impossible to change, hack, or cheat the system. A blockchain is essentially a digital ledger of transactions that is duplicated and distributed across the entire network of computer systems on the blockchain.
Read About Blockchain Technology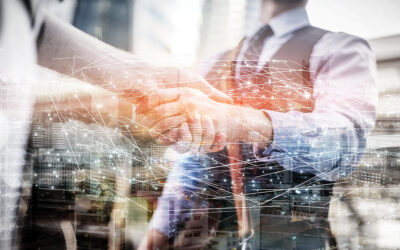 Blockchain Technology Solving Real World Business Problems Blockchain technology has the potential to solve some of the businesses' most pressing issues. Here are three challenges businesses are...
read more
Around the Chain
Articles from industry experts.
By Coinbase | June 22, 2023 | coinbase.com
US companies are innovating and investing in blockchain initiatives because they know the financial system needs updating, and to stay competitive in the global economy. 
By Sarah Perez | Sept 12, 2022 | techcrunch.com
Starbucks has introduced Starbucks Odyssey, the coffee chain's first foray into building with web3 technology. 
By Shalini Nagarajan | Sept 15, 2022 | blockworks.co
The Ethereum Merge has been one of the most difficult engineering feats undertaken by the industry,
By Bessie Liu| July 12, 2023 | blockworks.co
Web3 is not dead, easing of restrictions will encourage innovation, engagement, and adoption of Web3 technology
By Christopher Robbins | Aug 25, 2022 | coindesk.com
While the financial industry's eyes are on crypto, blockchains are already making major changes.
By Ivan Mehta| Aug 31, 2022 | techcrunch.com
Ticketmaster will now let event organizers issue NFTs tied to tickets on the Flow blockchain.  
Join the Conversation
Connect with us and other Web3 industry leaders in our private LinkedIn group. Ask questions, learn, and decipher the possibilities with Web3.