Blockchain is…
Blockchain is a system of recording information in a way that makes it difficult or impossible to change, hack, or cheat the system. A blockchain is essentially a digital ledger of transactions that is duplicated and distributed across the entire network of computer systems on the blockchain.
Read About Blockchain Technology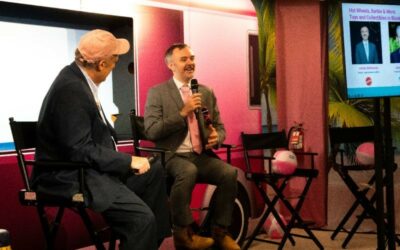 Jordan Walbesser, Mattel's Director of Legal and Business Affairs, recently joined Alan Rechtschaffen, Trustee & Chair, Digital Assets Forum at the Wilson Center at the recent D2 X Advertising...
read more
Join the Conversation
Connect with us to stay updated on the latest trends in Web3 technology. Ask questions, learn, and decipher the possibilities with Web3.