*Schedule subject to change.
Day 1: Tuesday, October 18, 2022 – Web3 Strategy
8:00 AM: Networking Breakfast & Check-In
8:50 AM: D2 Summit Welcome & Introductions
Join us for an exploration of Web3 and blockchain technology for enterprise business as we welcome you to the D2 Summit.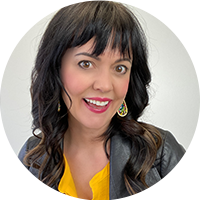 Kristen Brown, Emcee, Kristen Brown Presents
9:00 AM: KEYNOTE: What the C-Suite Must Know About Blockchain for Business
The C-Suite will scale blockchain and Web3 technologies but we need to forget the 'who,' 'what,' and 'when' of blockchain, and focus on the 'why' to move this forward. 'Why' takes us away from the unique qualities of the technology and gets us back to the running of the business, not only from a process improvement point of view (evolution) but also to breakthrough (revolution). You'll hear from industry expert, Dale Chrystie, on why blockchain is fundamentally different and how its evolution and relationship to enterprise business is viewed.

9:45 AM: What is Web3 and How Can it Enhance Your Business?
This session explains the principles of Web3, why Web3 is important for enterprise business, and how companies are evolving from Web2 to Web3. Applications of Web3 will be examined through the lens of different industries to help you better understand where these pieces fit into the larger corporate structure. Mr. Liu will share his insights from helping hundreds of traditional and blockchain-native companies explore and implement Web3 strategies at AWS. Industries examined include:
•  Financial – investing and payments
•  Day-to-day business – smart contracts and building on the chain
•  Marketing and customer engagement – loyalty programs, NFTs, and the Metaverse
10:15 AM: Morning Networking Break
10:30 AM: Improving the Balance Sheet During Volatile Financial Times Using Web3 Strategies
There is a new approach to corporate treasury participation inside crypto markets. How can institutional investors use decentralized finance strategies and treasury management tools to better manage market volatility? Join an industry CEO as he walks you through several practical use case examples of corporate clients using new tools for improved treasury management.
•  Understanding the bear market, the Crypto winter, and why the downturn is a good thing
•  Why carrying Crypto on your books is good, even when the value is low
•  Use case examples from Fortune 1000 companies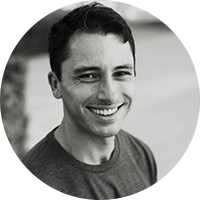 Brandon Arvanaghi, Founder & CEO,
Meow
11:15 AM: Panel: Accepting Crypto Payments - Expanding Your Customer Reach
As cryptocurrencies become more mainstream, more consumers and businesses are using them daily. Crypto provides customers with efficiency and technological sophistication. Join industry early adopters as they discuss when it makes sense to jump into the game and what's needed for enterprise businesses to accept crypto. They'll share perspectives on what's working, to include:
•  The movement towards normalizing cryptocurrency and who is currently accepting it
•  How customers and vendors might respond
•  Ways retailers can be successful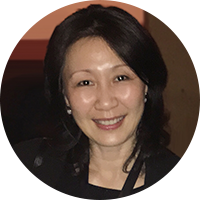 Shirley Gao, Chief Information Officer, PacSun
12:00 PM: Networking Lunch
1:00 PM: Crypto Loyalty - Elevating Employee & Customer Engagement in a Competitive Marketplace
Surging consumer interest in cryptocurrency has created new opportunities for brands to elevate engagement with their customers, members and employees. Join industry leaders as they share:
•  Learnings from top financial institutions and noteworthy brands on incorporating crypto rewards to attract customers and increase spend
•  Insights on how Fortune 500 companies are introducing innovative ways to attract talent and improve the employee experience through crypto benefits
•  Tactical first steps for organizations to begin with crypto and digital assets through an education-based approach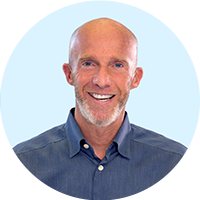 David Kristal, Founder & CEO, Augeo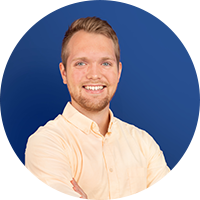 Peter Schultze, Vice President, Crypto Loyalty, Augeo
1:30 PM: Panel: How NFTs Change the Customer Experience
NFTs (non-fungible tokens) are digital assets on the blockchain that can be purchased and traded. Because of their verifiable ownership, NFTs enable new ways to engage with customers throughout their shopping journey. This session will discuss:
• New ways to market to NFT owners
• How NFTs enhance loyalty initiatives
• Unique digital and physical commerce experiences
2:15 PM: Welcome to the Metaverse – What Your Brand Needs to Know
Why are companies like the NFL, Chipotle, Nike, and Pacsun, as well as music, film/tv, celebrities, and pop culture IP becoming metaverse brands? The metaverse is providing limitless opportunities for creativity, community engagement, and new forms of monetization. How are brands building their strategy and what should they be considering within the space? From virtual goods to events and persistent experiences, the global landscape is coming into view. Join the discussion about brands and their journey through the Metaverse.
2:45 PM: Afternoon Networking Break
3:00 PM: Banking and USDC - Bringing Value to Corporate America Through Blockchain Infrastructure
What does native, USDC integration mean for the future of banking, payments, settlement, and commercial banking? And how does this affect how corporations function financially? Join a discussion with industry leaders on USD-USDC banking and explore how the future of interoperability of payments means better business. Topics include:
• Benefits such as accuracy, cost effectiveness, speed, and security
• Applications for simple transactions to complex enterprise business functions
• Various industry use cases that demonstrate how the use of this web3 technology can reduce overall business risk and improve trust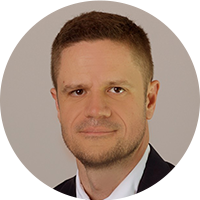 Brook Armstrong, CEO & Co-Founder, Blockskye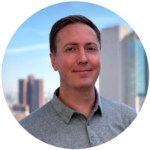 Patrick Corker, VP, Treasury, Circle
3:30 PM: The Future of Finance Is Digital: Institutional Adoption of Crypto
Join industry experts as they discuss the important factors for bringing Crypto onboard. These include:
Making the workflow simple
Establishing a digital assets working group
Lessons learned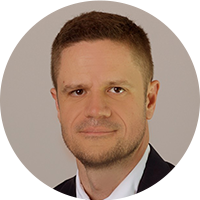 Brook Armstrong, CEO & Co-Founder, Blockskye
4:00 PM: Closing Keynote and Q&A: Web3 Means Business
Implementing Web 3 strategies can mean driving wide-scale organizational change. Creating and readjusting plans to meet emerging business priorities and directional changes while keeping risk low will be top of mind. Hear a leading industry expert as they help you understand the ways you can pull it all together. You'll leave with strategies and tactics to reinforce why Web3 is for business, now.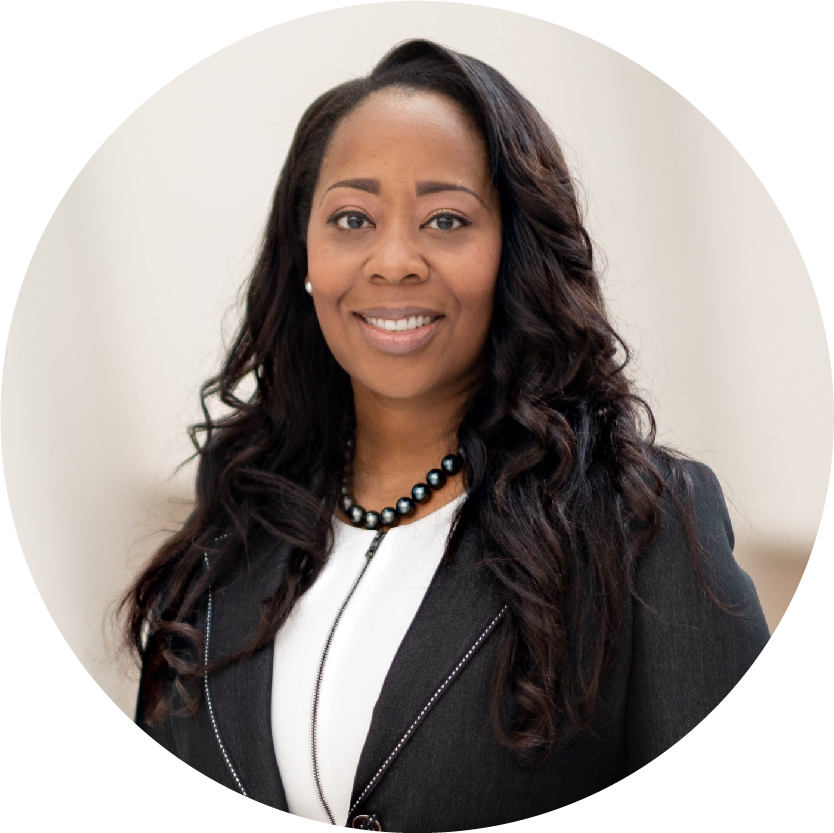 Willayna Banner, Head of Web3/Blockchain for Microsoft Cloud for Industry & Global Expansion Team (MCIGET), Microsoft
5:00 PM: Networking Cocktail Reception
Day 2: Wednesday, October 19, 2022 – Web3 Execution
8:00 AM: Networking Breakfast
8:50 AM: Welcome & Day One Recap
Join us for a recap of Day 1 content and activities, and an introduction to Day 2 topics, speakers and networking activities.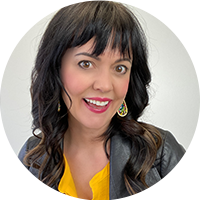 Kristen Brown, Emcee, Kristen Brown Presents
9:00 AM: Building Your Web3 Strategy
In this session, participants will hear about the use case example of MGM Resorts International to help build a Web 3 strategy that is tailored to fit their business and organizational culture. Executives will learn how to approach Web3 strategy development, who needs to be involved, and discuss how complex it can be initially. In addition to the workshop activities themselves, participants will receive practical guides to take with them after the session concludes. Topics of focus include:
• Developing a shared foundational understanding of Web 3 across all executive functions
• Defining a vision for how Web 3 can add value to your core business
• Choosing a starting point that maximizes strategy development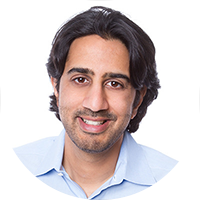 Zaki Fasihuddin, Principal, 0 Labs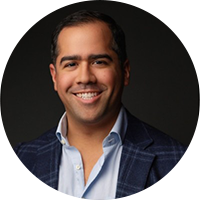 Ryan Rubio, Principal, 0 Labs (formerly with MGM Resorts International)
10:00 AM: Keeping it Legal
Blockchain technology lets content creators leverage digital ownership and replace the traditional merchant-customer relationship with vibrant digital communities of brand ambassadors. But first they will need to consider the legal and regulatory ramifications, including those relating to payments, IP, privacy, and tax. This session will provide: 
An overview of the rapidly evolving legal landscape relevant to Fortune 500 companies entering the digital assets space
Understanding tax implications and general strategies for limiting exposure
Why policymakers are increasingly open to helping legitimate use cases flourish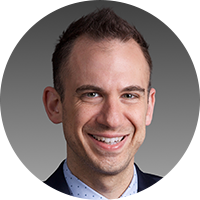 Jason Schwartz, Tax Partner & Co-Head of Digital Assets and Blockchain Practice, Fried Frank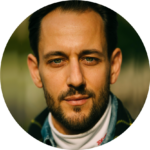 Brian Trunzo, Metaverse Lead, Polygon Studios
10:45 AM: Morning Networking Break
11:00 AM: Understanding the Regulatory Landscape: Will Crypto Be Regulated?
Join this session for a review of the current landscape, both in the U.S. and globally, for an update on regulatory measures shaping up, including Biden's executive order, proposed legislature, and other regulatory measures in the US. Hear from the Former Commissioner at U.S. Commodity Futures Trading Commission and the Chief Policy Officer at the Chamber of Digital Commerce, a leading advocacy group for digital assets about:
•  The industry vision for crypto regulation
•  The latest updates coming from the Biden government-wide crypto strategy report
•  How business can prepare for future regulation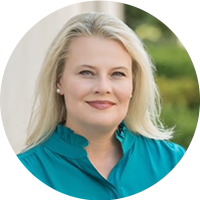 Dawn Stump, Regulatory Expert & Former Commissioner, CFTC
11:45 AM: Panel: Web3 in the News
Join us for this engaging panel as we look at trends, new stories, and anecdotal perspectives on global trends in the Web3 space. You'll hear from experts about what is happening in the US, Canada, and the EU in regulatory and legal areas, as well as finance, blockchain, and marketing.
12:30 PM: Networking Lunch
1:30 PM: Leveraging the Utility of NFTs
Experience 2 different NFT drops
Explore various channels for NFTs
Hear about the most common Crypto wallets and how to select one
2:00 PM: Hot Wheels Unleashed: Mattel's Strategy for Bringing Brand Legacy to Web3
When you think of early adapters, do you think startups, high-tech, and expensive products? Instead, you should be thinking about toys. Toy companies are a hotbed for innovation and are constantly on the bleeding edge of trends and technology. In this session, hear about:
Mattel's history from physical garage to NFT garage
How a publicly traded, world famous company was first to the finish line in NFTs and the Blockchain
Why successful goal setting and tolerance for risk at the c-suite led to trailblazing success in the metaverse
2:30 PM: Web3 and the NBA
Join Joey Graziano, SVP, Head of Global Event Strategy & Development at the NBA as he discusses their Web3 journey to bring more fans and more revenue. He'll share his experiences, and offer tips and tools for others looking to jump into the Web3 space. 
3:00 PM: C-Suite Conversations You Should Be Having
Your C-Suite and Board need to have a broad yet specific understanding of Web3, the technologies that is uses and depends upon, and the opportunities and challenges of the space. Likely, the conversation will be around how this brings value to the company. Join our panel of experts as they provide tips and tools for engaging in the right conversations, at the right time, and with the right people. Topics include:
•  Approaches to messaging with the C-suite
•  Gauging what your executives already know, and need to learn
•  Where you can help drive key conversations to experiment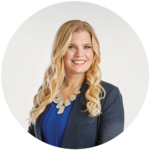 Megan Effertz, Vice President, Web 3.0, D2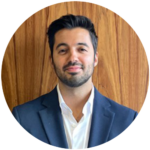 Nuno Leal, Partner, Ernst & Young
3:30 PM: Wrap-up & Networking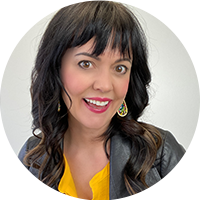 Kristen Brown, Emcee, Kristen Brown Presents